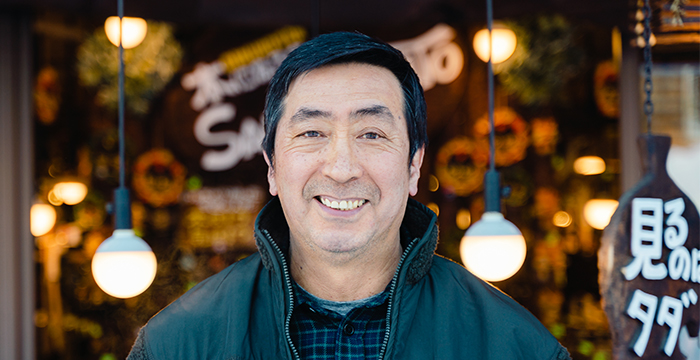 Masaki Saito was born in 1958 in Akita Prefecture.
While attending a vocational school after graduating high school, he traveled to Hokkaido for a part-time job and visited Akanko Ainu Kotan for the first time. This inspired Masaki to move to Akanko Onsen, where he worked at a handicraft shop and embarked on a career as a woodcarver.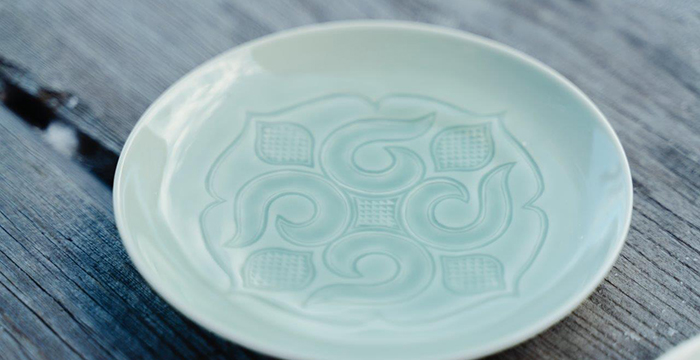 In Masaki's own words, the Ainu culture "helped me mature as a person." He says that when he moved to Akanko Ainu Kotan, he was young and immature, and it was the Ainu culture that took him in and helped him grow. In addition to creating works as a woodcarver and managing his handicraft shop, Masaki's desire to convey the magnificence of Ainu culture is his impetus to coordinate local efforts to pass down and further disseminate it.
Masaki says that he wants to cherish traditional Ainu craftsmanship. When creating wood carvings, he faithfully follows the basics of what he learned from Ainu culture. He chuckles that "these days, there are lots of people who visit because of their interest in Ainu culture, so I have to keep studying, too!"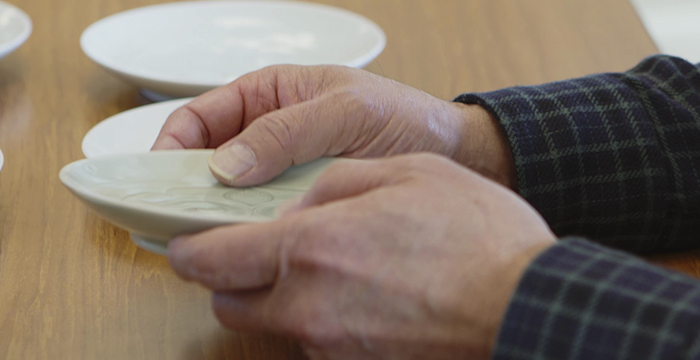 Masaki led a collaborative project between Akanko Ainu Kotan artists and Arita ware potteries to develop Arita porcelain with Ainu patterns. Through this project, he felt a strong connection to Masana Maeda, a famed bureaucrat in the Meiji era who owned the forests along Lake Akan and was instrumental in the establishment of Akanko Ainu Kotan as well as the introduction of Arita ware to the world at the third world's fair in Paris more than 130 years ago.
While serving as the leader of the project, Masaki also strove to create his own unique designs through his talents as a woodcarver. Being initially lost on how to carve a wooden prototype whilst imagining the final product as a porcelain plate, he worked extensively with Arita potteries and visited Arita himself to gain a better understanding of the local techniques. The final product was a truly unique Arita porcelain plate adorned with Ainu patterns. Looking back on his efforts, Masaki hopes that people from both Japan and all over the world will be able to enjoy the plate for themselves.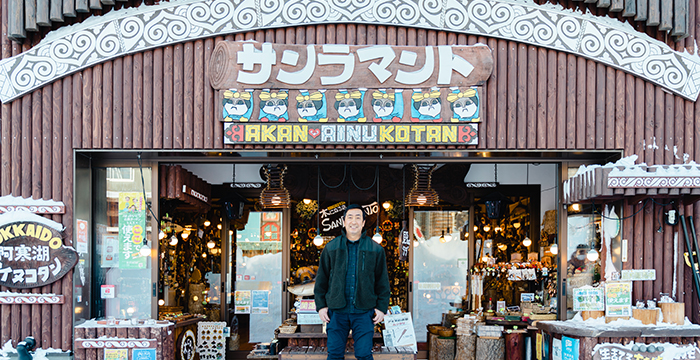 Born in 1958.
Manages Sanramanto, a shop specializing in wood carvings and Ainu folk art.
As a coordinator for Akanko Ainu Kotan, Masaki Saito participates in a variety of initiatives with friends and acquaintances to spread and pass down traditional local crafting techniques. He also designed the wooden charm for the "Craft Time (Wood Carving)" experience by "Anytime, Ainutime!" as well as the kamuini (totem poles) at the entrance of Akanko Ainu Theater Ikor.

Sanramanto
4-7-28, Akanko Onsen, Akan-cho, Kushiro-shi, Hokkaido