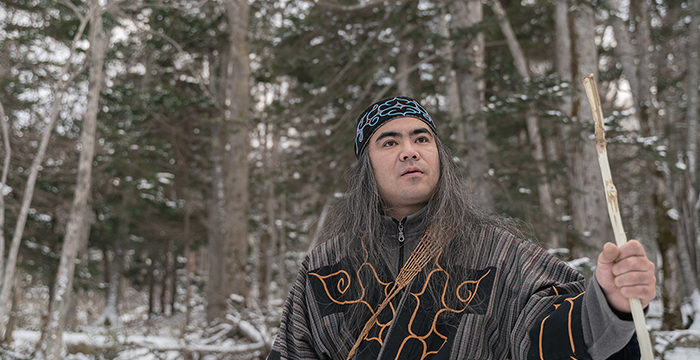 Takiguchi Kengo was born in 1982, and is now a professional woodcarver.
Raised in Akanko Ainu Kotan from birth until middle school, he is the eldest son of renowned woodcarver Takiguchi Masamitsu. After graduating from middle school, he went on to high school in Adelaide, Australia. While living in Australia, he encountered bird carving, which sparked his interest in wood carving. After returning to Japan, he moved back to his family home and worked at his father's wood carving studio and store, "Ichinge Shop". Later, he worked as a dairy farmer in the towns of Hamanaka and Bekkai.
In 2017, with the passing of his father, Mr Takiguchi chose to settle down in Akanko Onsen and take over his father's business. To this day, he is active as a woodcarver and shop owner.
Since 2017, he has also created products in collaboration with "fennica", a label of Beams Co., Ltd. which develops items related to daily necessities. In October 2019, he held a sales event in Shinjuku, Tokyo, launching sales of his 'Ainu Crafts' collection. Most of his works sold out during the event, and he continues to produce and sell this collection today.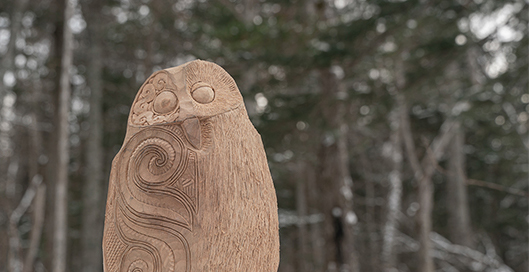 Animals such as owls and bears are often selected as the motif for Ainu wood carving. However, it's quite uncommon to come across owls or bears featuring carved patterns. Mr Takiguchi has become renowned for producing these remarkable animal carvings.
Through his unique style, he freely explores his imagination, without being overly constrained by tradition. When a concept fascinates him, he engraves it as originally envisioned. His curiosity is evident both in his art style and his produced works; for example, he has produced butter knives featuring carved Ainu traditional spiral patterns known as "moreu". His innovative methods showcase the allure of Ainu culture.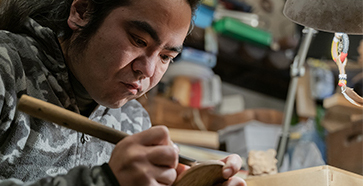 Mr Takiguchi is comfortable in Akanko Ainu Kotan, a place where traditions are protected while new ideas are welcomed. His passion as an artist is excited by this environment, which looks upon change in a positive light.
Mr Takiguchi is also keenly interested in Ainu culture and language. Fascinated by their beautiful aspects, he finds ever greater motivation to study. The knowledge and experience gained through his studies also comes to life in his works. This is another reason that he insists on freedom in his craft.
Mr Takiguchi is guided by influences from the vibrant nature of Akan, and by his late father, but by no means limit his creativity. Seated at his workbench inspecting a chunk of wood, he considers his next carving. Sometimes his plans change in the middle of work, or sometimes he gains inspiration for his next new material.
Through Mr Takiguchi's deep respect for the Ainu and highly-inquisitive nature, he is able to create art guided by his own heart.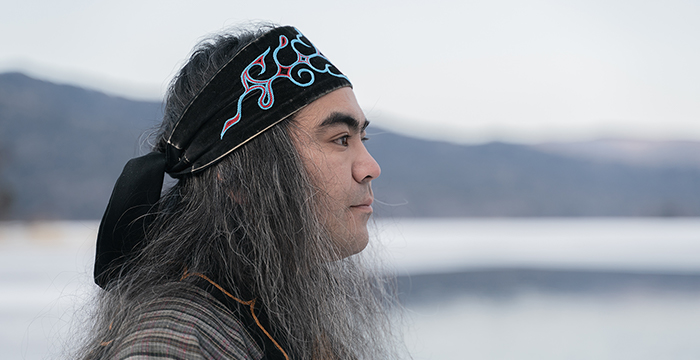 Born in 1982
Took interest in wood carving while living in Australia. Following in the footsteps of his father, a renowned woodcarver, he has become a fully-fledged woodcarver, and creates works guided by his own imagination.

"Ichinge Shop"
4-7-10 Akanko Onsen, Akan-cho, Kushiro-shi, Hokkaido
fennica things
Collaborative Products with Beams Co., Ltd.
More